A very cute baby in new pajamas....


All things pink....
especially these pink uggs. I have been dreaming about them for months. I may never get them, but I can always dream. I always thought uggs seemed impractical...until I moved to Buffalo.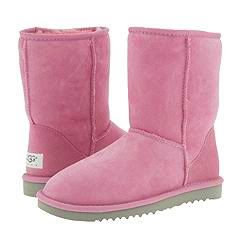 Name Plates at dinner....
You know dinner is going to be exciting when everyone has a nameplate. We had dinner at our friends' house, the Caspers on Sunday and the kids made us nameplates. We loved it! The evening was most definitely exciting.

Running in the snow....
I wish I could do it more often, but having a little bugaboo sure makes it difficult. I hope to own a treadmill in the near future.
My husband....
I really believe that I am the luckiest girl in the world.